PhotoFairy in Action
Experience from numerous successfully completed projects with PhotoFairy speaks for itself: Perfectly prepared photos for re-marketing your used vehicles significantly increase sales success.
Take a look at the TÜV SÜD PhotoFairy Showroom - the stage for your tangible vehicle photos.
More about PhotoFairy
With PhotoFairy, you can perfectly prepare photo representations of your vehicles for perfect marketing. All photos are created directly in the TÜV SÜD PhotoFairy app, which you can download free of charge from the AppStore for your iPhone (iPhone 8 or later) or Android device. You can use it to create all the photos that are included in the service package you have put together. You will be guided intuitively through the creation process.
A Variety of editing Options
Editing your marketing photos with TÜV SÜD PhotoFairy offers numerous options, perfectly tailored to your requirements. You want to see a marketing license plate in your vehicle images? Your logo should be prominently visible in the photos?
We would be happy to show you some of our PhotoFairy options:
A brief Insight into Photo Creation
Follow the photo creation process with TÜV SÜD PhotoFairy from capture to publication in this short video clip.
Interactive 360° Interior
Interactive 360° photos make it possible for your customers to experience the vehicle in detail, including the interior. Features, materials and condition are perfectly presented.
Try it yourself and explore the panoramic view!
Perfect Presentation down to the smallest Detail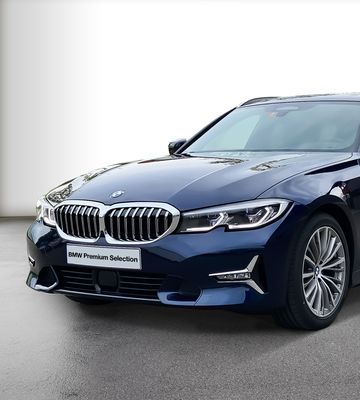 TÜV SÜD PhotoFairy stages your photos perfectly and down to the smallest detail. Even seemingly minor details are carefully edited with sensitivity in the cropping process and prepared for the coherent overall impression of your used car presentation.
In addition to automatic image processing with artificial intelligence (AI), our team of experts also lends a personal hand and optimizes every facet of the vehicle photo.
This creates a harmonious overall impression - with consistent top standards for your entire inventory.
Get an impression for yourself and explore all the fine details. You can even zoom further into the motif using the mouse wheel.
Have we sparked your Interest?
Feel free to contact us - our team will be happy to demonstrate PhotoFairy on-site and create some perfect marketing images from your own vehicle stock.
We look forward to meeting you!